What Is Easter About?
The world didn't stop and wait for Jesus to sacrificially redeem humanity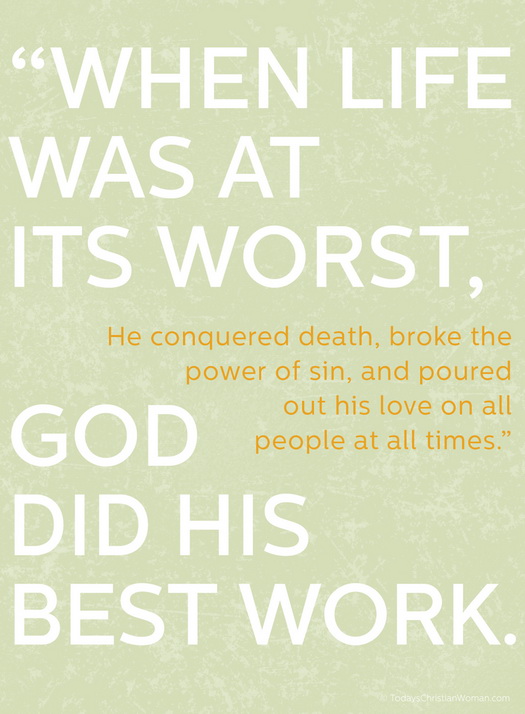 Jesus came, unappreciated, to a real place at a real, chaotic point in time, to real people doing real life. He doesn't need a perfect backdrop to work. In fact, he seems to do his best work when life is at its worst. Ultimately, that's one of my favorite things about Easter. When life was at its worst—the brutality of a crucifixion, the spiritual grief and separation of bearing the weight of the world's sin, the apparent death of hope that Jesus was the promised Messiah, the fear of arrest and death for Jesus' followers—God did his best work.
Read These Next