My Crowning Achievement
As a Miss USA Ambassador, I found that genuine beauty is beauty rooted in the Lord
My definition of beauty has not always been concrete and inward-focused, and it has taken years to form. Growing up in a Christian home in Upstate New York, my parents always taught me the importance of keeping God at the center of my mind, my decisions, and my identity. This didn't seem difficult initially, as I found joy in prayer, youth group, evangelism, and in deep, intentional friendships. My walk with the Lord felt unshakable, and I searched for ways to glorify him through all that I did.
As an avid athlete and model for a local agency near my house, I placed deep value on the state of my body. Physical fitness and nutrition were incredibly important to me—I saw them as necessary to keep up with the worlds I was in: both as an athlete, and as a model. It was always a tricky balance, as my coaches would encourage me to bulk up and gain muscle, while my modeling agent would continuously encourage me to lose weight and "slim down." Nonetheless, I worked to balance a physique necessary for both so I could be given more witnessing opportunities. After all, Scripture says, "Be in the world, but not of it."
This approach worked well until I was diagnosed with Lyme disease during my sophomore year of high school. I lost 30 pounds during my fight with the sickness, and my frame became so weak I was unable to play sports. As I lost weight, I received positive feedback from my agents, even though I was thin to the point of being unhealthy. My parents decided to pull me out of the modeling industry, and all of a sudden, my activities and life as I knew it were gone from beneath my feet. I didn't know how to fill my time. After praying to the Lord and asking him what to do, I spent my entire senior year doing community service and charity projects. The Lord took my desire away to play college sports, and I enrolled at Wheaton College in Illinois, as a pre-med student, open to whatever opportunities the Lord had for me.
Heart change in Haiti
In spring 2012, during my sophomore year at Wheaton, I went to Haiti on a public health missions trip for 10 days. Returning to school was tough. Each time I walked into the cafeteria and saw the overabundance of food with each meal, my heart and mind continuously remembered the poverty I had just witnessed. I couldn't focus in classes or on my friendships like I wanted to—I just wanted to go back and serve in Haiti.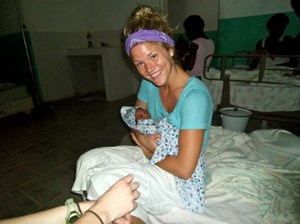 I started praying and fasting each week for direction from the Lord. During my days of prayer and fasting, the Lord placed a call on my heart that was very different from what I expected: a call into pageantry.
I never thought the Lord would call me to compete in a pageant as a form of service and evangelism— I had no idea where to even start. The night after the Lord first laid it on my heart, I received an email from the "USA Ambassador Pageant." The hair on my neck stood up, as I knew receiving this message was no coincidence. As I read online about their organization, my heart softened to the idea of competing as I discovered their organization was entirely centered on community service and charity. After going through selection process, I was chosen to be Miss Illinois' USA Ambassador 2012.
Becoming Miss USA Ambassador
I was excited, afraid, and eager all at the same time to accept the Miss Illinois title. I hadn't considered competing for the national title, but chose to enter as I saw the pageant as a way to share Christ with other young women, serve all the causes and charities I could ever want to, and promote my platform of "Inner Beauty and Positive Body Image."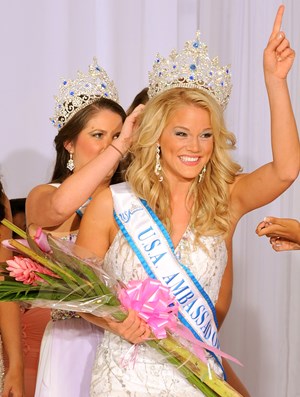 Choosing my platform for the pageant was the easiest part of the process, since the concept of beauty had been one I'd wrestled with for a long time. Between the physical changes I'd experienced with Lyme disease, the poverty I'd seen in Haiti, and the community service projects I had been a part of during high school, I wanted to make it my mission to speak to young people about the importance of serving others. I knew life was more about what you can give than what you can get.
While competing in the national pageant, I meditated on Proverbs 31:30: "Charm is deceptive, and beauty does not last; but a woman who fears the Lord will be greatly praised." The Lord brought opportunities to share his word and his name with young women far beyond what I expected. The night of the final competition, I had the opportunity to pray with the contestants backstage in an effort to calm their nerves, and I encouraged them to focus on their beautiful inner qualities instead of their outward physical appearance. Walking out on the stage for the final awards and official crowning, my heart was completely at peace, and I knew my role in the national competition had been fulfilled.
I walked with the final contestants not as Miss Illinois, not as the pretty blonde with a good body, and not as contestant number 48—but as a beloved, cherished, protected daughter of my father in heaven. Much to my surprise, when I heard my name announced as the new Miss USA Ambassador 2012, my jaw almost hit the floor.
Physical perfection: an impossible standard
I got started celebrating my title as the 2012 Miss USA Ambassador right away by partnering with a dozen charities and traveling around the country to speak on my platform of inner beauty and positive body image. During my time traveling and speaking, I quickly discovered there are two voices competing to be heard: One is media, and the other is people. The media has set a standard of beauty that is nearly impossible to attain. When I was modeling and trying to achieve physical perfection, I felt dissatisfied. I was never good enough. When the modeling industry told me I looked fantastic, my friends and family told me I was wasting away and uncomfortable to look at. Though I knew my body was a vessel given to me to serve God, I started seeing it as an icon of self-glorification.
I've found that genuine beauty is beauty rooted in the Lord, and it can only be found by finding our identity in him. We live in a culture where eating disorders, steroid use, and bullying manifest in the lives of millions. Our perceptions of ourselves have been corrupted by many different messages. In order to combat this, we must line our self-perceptions along with God's Word, and listen to who he tells us we are.
I may have been Miss USA Ambassador for one year, but I will always be Alyssa Paulsen, beloved daughter and princess of the King Most High, saved and redeemed by the blood of Jesus Christ. When we learn to appreciate our bodies and ourselves as God's creation, we will learn to love and accept others better, ultimately showing them the love of Jesus Christ.
Alyssa Paulsen is a native of New York currently studying Applied Health Science and Communications at Wheaton College. She will graduate in May 2013, and plans to pursue a career in broadcast reporting. As the former Miss USA Ambassador 2012, she has a significant enthusiasm for community service, charity projects, and spreading her platform of "Inner Beauty and Positive Body Image." She loves exercising, baking, enjoying outdoor activities, investing in family and friends, and laughing! Connect with her online at http://www.alyssapaulsen.com.
Read more articles that highlight writing by Christian women at ChristianityToday.com/Women
My Crowning Achievement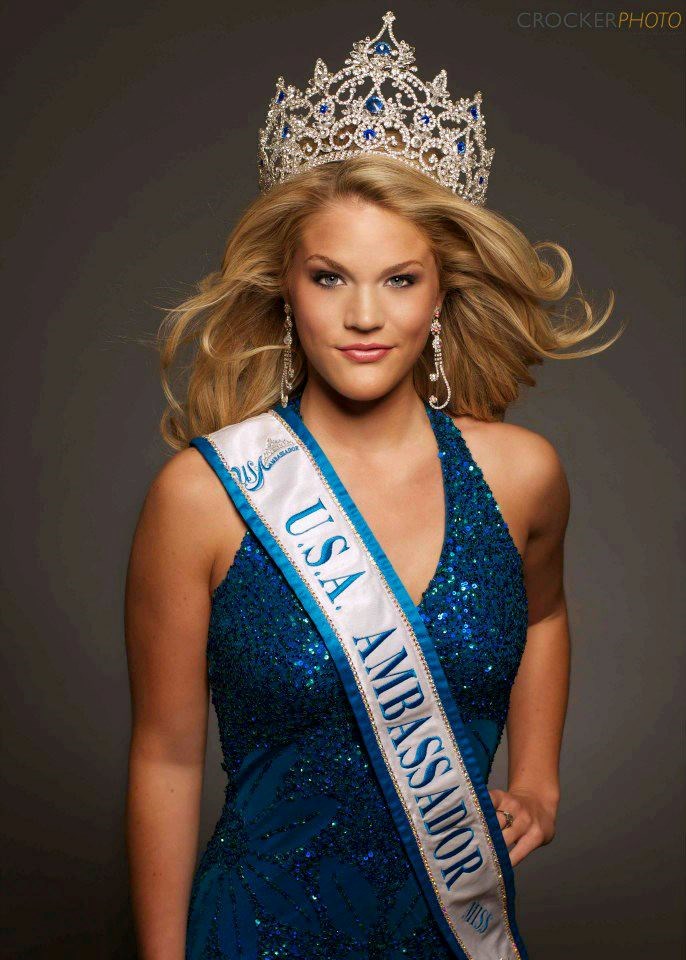 This slideshow is only available for subscribers.
Please log in or subscribe to view the slideshow.
Read These Next