Overcoming Sexual Addiction
The real remedy to pornography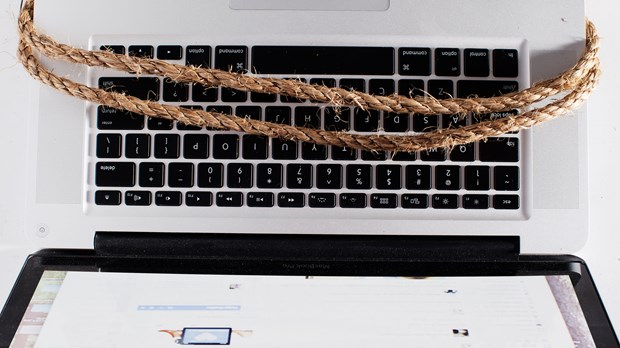 Image: PRIXEL CREATIVE / SHUTTERSTOCK
Why are human beings so fascinated with graphic sexual images? The surface answer is that they make us hot, they turn us on, and they get our motors revving. But we're not stopping at surface answers. We are diving deeper. Most of us know what sexual images turn us on, but few of us know why. This information is absolutely vital to our spiritual and emotional growth. After all, how can we "take thoughts captive" unless we acknowledge the true nature of those thoughts and seek to fully understand where they come from? How can we break free from their bondage if we ignore the grip they have on us?
If I'm a Christian, why do I still do this? Why hasn't God given me the strength to stop?
Over the past year I have been interacting with two individuals. Although they come from very different backgrounds, they have one thing in common: Each is addicted to some form of pornography. Mitch, a Christian leader in his church and community, occasionally dons a disguise and drives to a topless bar on the outskirts of town; and Tammy, who uses her company laptop to view porn while traveling, tells herself this is better than hanging out in the hotel lobby bar and running the risk of an actual affair.
Each has asked the same questions: If I'm a Christian, why do I still do this? Why hasn't God given me the strength to stop?
While God is perfectly capable of miraculously delivering us from our sexual addictions, this isn't usually how the process works. God invites us to fully participate in this healing work with him—for our own growth and benefit. A significant amount of soul work on our part is necessary, or else we will never move past the pain of addiction or past the pain that drives us toward porn in the first place.
What's real for Mitch
Mitch, the Christian leader who occasionally visits a topless bar, says that he never sits up front to gawk at the girls up close. He prefers to have a lovely lingerie-clad lady approach him in the back of the room, eager to chat with him on a deeply personal level about his thoughts, feelings, and struggles—some sexual, some not. "It's the interest that she shows in me and the safety I feel with her that arouses me sexually," Mitch realizes.
He didn't have to wrestle long when I asked him, "When have you felt so uninteresting to a female audience that you need this fantasy to experience sexual arousal? And how far back does this feeling go?"
He said, "The temptation to go to this club is strongest when my wife and I get disconnected, especially if we hit a spot in our relationship when almost every subject is a sensitive one. When she's troubled with me, I simply can't get sexually aroused. I feel like a dud who doesn't know how to make a woman happy, so I go to a bar where I can pay a buck to have someone dispel that myth in my mind."
Mitch went on, "I can recall similar feelings when I was around nine years old. I used to sit on a stool against the wall of our kitchen, rambling on for hours about almost anything with my mother while she was cooking. But I could tell when she'd grow exhausted with my ramblings, and I learned that certain subjects weren't safe to talk about, such as my questions about deep theological issues, my extreme feelings of loneliness, or sex."
By recognizing that his desire to visit the topless bar was actually rooted in his desire to be heard and to feel safe in the presence of a female, Mitch is more motivated to keep lines of communication open with his wife.
"Taking her out to dinner and making her feel special and safe enough to connect with me may cost me more than a dollar tucked in a dancer's bra once in a while, but it's a worthy investment not to go to bed feeling like a worm that night. Going into the bar was always exhilarating. Walking out and realizing how low I'd stooped for an ego stroke was incredibly deflating."
What's real for Tammy
When Tammy explained she justified viewing pornography in her hotel room as a way of avoiding being picked up in the lobby bar, I asked why either had to take place. Why was one of these scenarios bound to happen? Why couldn't she watch regular television, do a workout video, Skype with her family, or read a good book? That's when Tammy realized she used sexual arousal as stress relief. If she couldn't have sex at home with her husband, which she confessed wasn't happening a whole lot anyway, and she wanted to avoid hooking up with a stranger, then watching porn and masturbating seemed to be her only option.
When I asked if she knew what the source of stress in her life was, Tammy launched into a tirade about how she had to work 60 hours a week to provide for their family of five. Because her husband's truck-driving salary wasn't nearly as much as her executive salary, they had mutually decided he would be the stay-at-home dad, and she would bring home the bacon.
Entertaining this fantasy wasn't helping Tammy's energy level as a mom, and it was robbing her of every ounce of sexual energy for her marriage.
But the arrangement was wearing on Tammy, and instead of sharing her feelings with her husband and asking him to help shoulder the financial load, she was escaping into her own fantasy world—a world where couples could "get it on" without the stresses of life, careers, and kids weighing them down. Of course, entertaining this fantasy wasn't helping her energy level as a mom, and it was robbing her of every ounce of sexual energy for her marriage.
I wondered if Tammy was giving her husband full credit for the countless hours he was investing in their family. We explored how their current family arrangement was created by choice, not by force, and she could choose to change it at any time. Her husband was willing and able to work if necessary.
Tammy recognized how she had chosen to let stress get the best of her, and she was determined to take "her best" back for the sake of her family. She began having sex with her husband more often, especially before business trips. She spent more time on the phone with her children in the evenings, even having "Skype dinners" during extended trips. She took up Pilates and found books she enjoyed. She discovered these activities to be far more stress-relieving than watching porn alone in her hotel room, and wallowing in guilt afterward.
The real remedy
As Mitch and Tammy's stories reveal, there is usually some sort of deep-seated emotional pain driving our pursuit of pornography. It is not that voyeurs of pornographic images are sick, twisted, or perverted. It is that they have an incredible unease going on. They are uncomfortable in their own skin, in their own reality, and they don't know how to change that reality to make the unease go away.
The key to healing from the unease of voyeurism is to stop looking at other people to numb your pain, and to look directly into the pain itself. Before you click that mouse, call that phone sex hotline, or walk into that strip club, ask yourself, "What am I really feeling? When have I felt this way before, and why? Will what I'm about to do actually scratch my itch for relief from my unease, or will it only make it worse?" Whether you are willing to seriously (and repeatedly) consider these questions is going to determine whether you stay entrenched in addiction or break free.
Our painful feelings must be processed. Swept under the rug, unresolved pain multiplies exponentially, giving birth to even more overwhelming feelings of guilt, shame, self-loathing, depression, anger, and bitterness, which drive us toward more self-numbing activities. However, brought out into the light where it can be carefully examined and understood, emotional pain can reveal what still needs to be "made right" in our minds. Embracing this healing journey can be scary at first, but will eventually elicit feelings of acceptance, wholeness, gratitude, victory, and even great joy. As the apostle Paul wrote:
We can rejoice, too, when we run into problems and trials, for we know that they help us develop endurance. And endurance develops strength of character, and character strengthens our confident hope of salvation. And this hope will not lead to disappointment. For we know how dearly God loves us, because he has given us the Holy Spirit to fill our hearts with his love. (Romans 5:3–5)
Also consider how Jesus said, "God blesses those who mourn, for they will be comforted" (Matthew 5:4). In other words, it is a blessing to grieve our losses and to process our emotional pain. Going there is far more productive than turning to pornography.
Whereas pain is debilitating, healing is intoxicating. Try it. You may get hooked.
Subscribe to TCW's free email newsletter at this link for weekly updates and chances to win free books and music downloads.
Excerpted from The Fantasy Fallacy. Copyright © 2012 by Shannon Ethridge. Used by permission of Thomas Nelson, a division of Harper Collins Christian Publishing.
Read more articles that highlight writing by Christian women at ChristianityToday.com/Women
Overcoming Sexual Addiction
Read These Next