1 Corinthians 2:9
No mind has conceived what God has prepared for those who love him.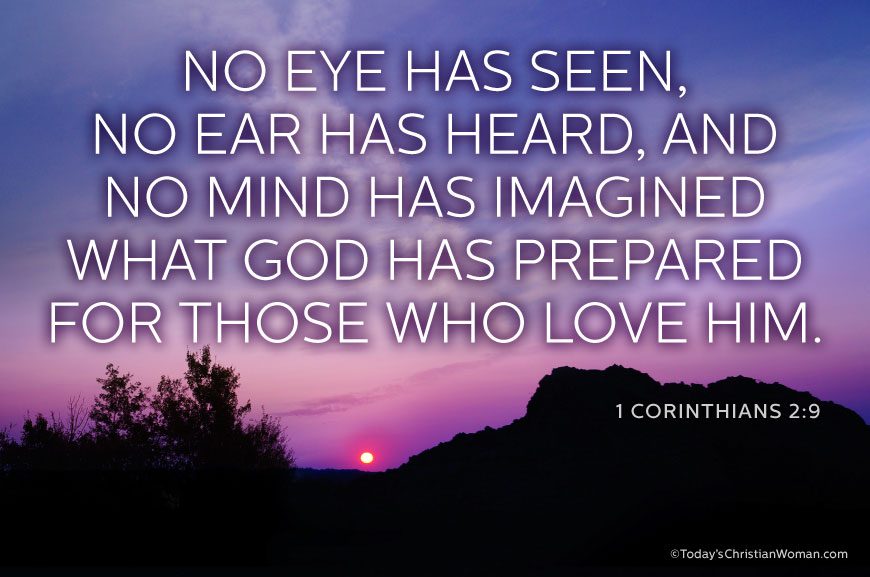 "Some anniversary," I muttered, curled on the edge of the couch, tears falling. Our evening had begun with a celebratory dinner, but had ended with a poorly timed argument. My husband, Rob, and I had gone to bed frustrated. We'd rolled over without even a kiss—a far cry from our wedding night nine years earlier.
Suddenly overwhelmed by the realization I was nearly a decade into my marriage and I'd never felt lonelier, I got out of bed and padded into our living room to cry and think, instead of snuggling in bed beside my husband.
The truth was, when I vowed to spend my life with Rob, I believed God would use our marriage as an encouragement to many. But lately we didn't even know how to encourage each other. Our laughter had diminished to criticism, dreams had been traded for duties, and play had been replaced with practicality.
Over the years, we'd talked frequently about needing more time together, but allowed busy schedules and slim babysitting funds to justify our failure to change. Rob's complaints about my "long-lost lingerie" gradually evolved into sheer apathy over our diminishing intimacy; my concerns over our waning emotional connection emerged as a critical spirit. A journal entry I penned in our eighth year of marriage warned of the chasm growing between us: "I feel as though Rob and I live in two different worlds. We no longer share a common vision or a common ministry. What's happening to us?"
I asked God to help me reclaim my position as Rob's best friend. Prayerfully, I began inviting my husband on "backyard dates" when the kids had gone to bed. I made his favorite dessert "just because," and let the laundry pile up now and then in exchange for a movie night on the couch for two. After years of coexisting, it wasn't easy to spend carefree moments together. Rob candidly admitted the football game on TV was more inviting than the awkward silences of our deliberate "dates," while I confessed burying myself in the pages of a good book was equally tempting for me. But God honored our efforts; the more time we spent together, the more we longed for that "soul connection." Slowly, the words of 1 Corinthians 2:9 became reality: "No eye has seen, no ear has heard, no mind has conceived what God has prepared for those who love him."
Adapted from TCW article "Friends and Lovers" by Alicia Bruxvoort.
Read These Next