Make Your Faith Real Today
Be honest and real about your life on stage and off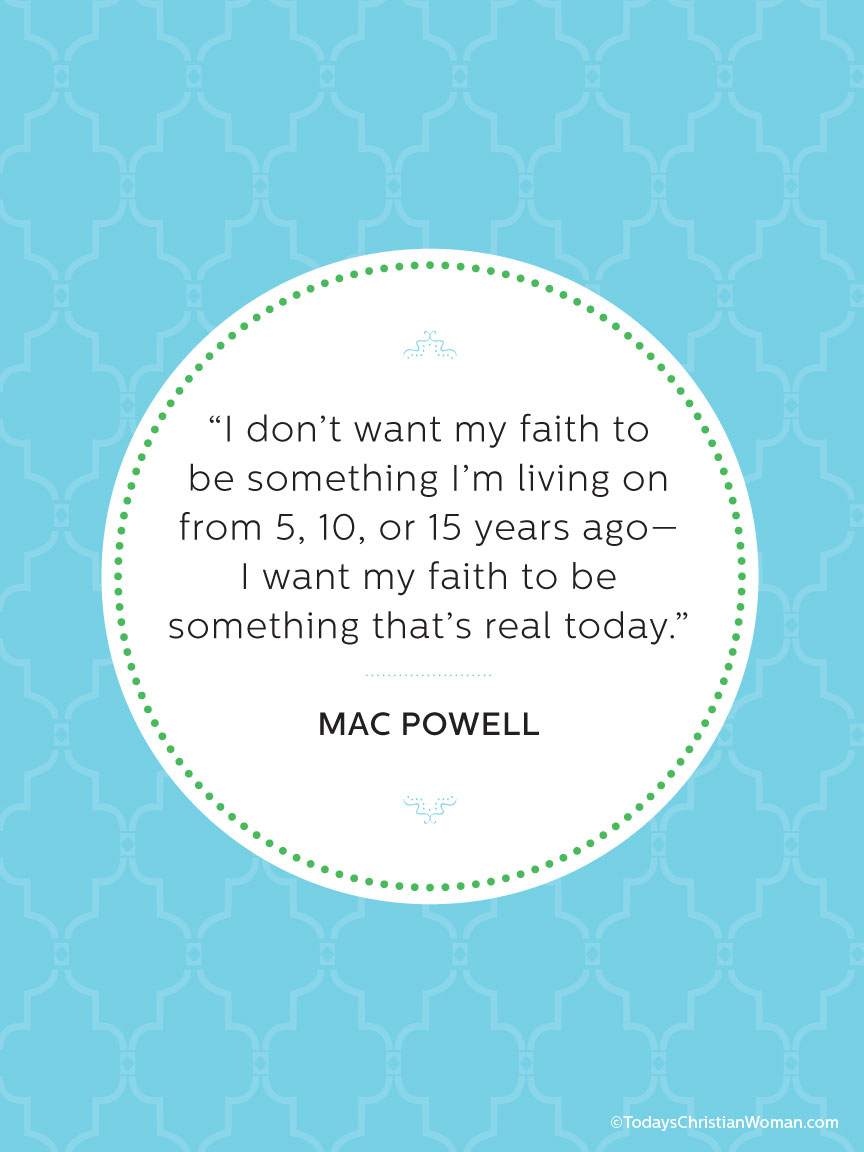 I want to be honest and real about my life on stage. I don't want my faith to be something I'm living on from 5, 10, or 15 years ago—I want my faith to be something that's real today. It's not all about setting new goals, but it's about maintaining the things you've already been working on. That includes continuing to stay strong in your faith, and for us, continuing to get better as songwriters and artists and performers. You don't ever want to get to a place where you're stagnant about that.
For me it really starts with the music. If the music's not any good, then what's the point of being a band? My ideas come to me mostly musically, then I try to fill in the gaps with lyrics. So I'll be humming the melody, then thoughts of things I've read in the Scriptures, from someone who's been preaching, a thought that I have, or maybe a close friend is going through a tough time and I want to say something to them through a song.
Jesus says I've come to the world to give you life and to give it to you abundantly, and it's not until we die to ourselves and follow God do we find what true joy and true peace and true life really is. It's important to remember the only hope we have is in Jesus—it's in his grace that he's given us. It's not in our works and the things that we can do, but in what he has done for us.
God is good and he loves us, and I like that Scripture in Jeremiah—he wants us to have a good life. That doesn't mean we're not going to have hard times, but it means through those hard times God is for us and not against us. We have to remember those words and be encouraged that God loves us.
Adapted from TCW interview with Mac Powell, "Believe God Can Do Anything."
Read These Next