Genesis 2:2
A pattern for rest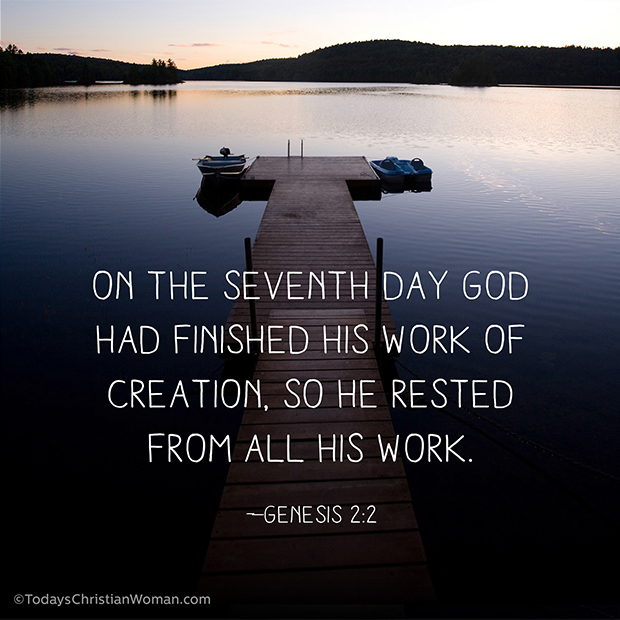 Subscribe to TCW at this link, and sign up for our free e-newsletter to become part of a community of women striving to love God and live fearlessly in the grit of everyday life. Sign up for our Encouraging Words newsletter at this link for daily Bible verses and inspiration.
Read These Next
Psalm 27:13

I trust I will see the goodness of the Lord

Fall-Apart Moments

Parenting inevitably leaves us discouraged, empty, and grasping . . . but maybe that's a good thing.