A Parent's Guide to College Decisions
How to help your child make the right choice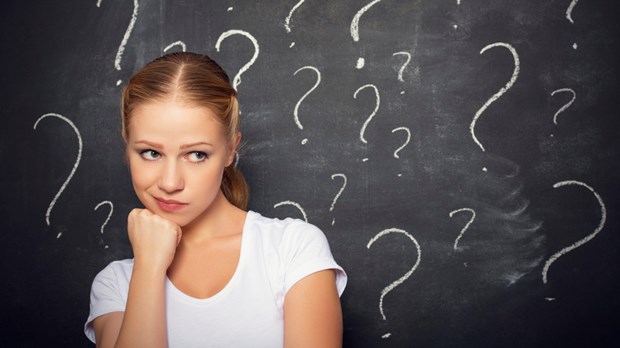 You've always tried to help your son or daughter make wise decisions, and now it's time for one of the biggest decisions of his or her life—the college choice. What's your role in this process? With so many good colleges and universities out there, how can you help your child make the best selection?
What are colleges looking for?
If your child is a high school junior, she's likely already in a groove with her academics and extracurricular activities, and it won't be long before she starts applying to colleges. But if she's younger, you can help her make some college-wise decisions along the way.
College-bound teens often focus on their grade point average and, later, their SAT and/or ACT scores. But these things are only part of what colleges want to know about your teen. They want a more complete picture.
Colleges are interested in school activities, community service, church involvement, spiritual development, work experience, even family life—anything that has shaped your student.
A leadership role shows colleges that your student is willing to commit time and energy to something they care about.
Leadership is also important, whether in extracurricular activities, at church, in the community, or at a part-time job. A leadership role shows colleges that your student is willing to commit time and energy to something they care about.
Colleges will want to know what others say about your child. As your child gets involved in various activities, get to know the adults who work with him—because they might just end up serving as references later.
When should the college search start?
Many experts suggest students begin the search during their sophomore year in high school—certainly no sooner, and no later than early in their junior year.
Before you begin the logistics of the search, kick off the process by praying together with your child. Choosing a college is one of the most important decisions your student will ever make. Ask God to lead every step of the way.
Your student's guidance counselor is a vital part of the process. Encourage your teen to regularly meet with her counselor, who can advise which high school classes still need to be taken; whether your student should take the SAT, ACT, or both; and where to look for college and scholarship information. It's also good for you and your teen to meet together with the counselor. The more you know about the timeline and the process, the better equipped you'll be to support your child.
Next, you'll save a lot of time if your student first narrows the search criteria. Have your child make a list of general qualities she wants—and doesn't want—in her college. Certain factors may be very important, while others might not matter much. For instance, your child might not care about the size (number of students) of the school, but finding a school close to home may be important.
What should my student consider when looking at colleges?
Distance. Does your child want to stay close to home, or are they willing to go far away?
Location. How does your child feel about schools located in big cities, the suburbs, or sparsely populated rural areas? And consider the climate; if you're in Florida, for example, would your child enjoy winters in Minnesota?
Size. Some Christian colleges have thousands of students. Some only have a few hundred.
Admissions requirements. Colleges vary greatly in their requirements for admission; some are very selective, taking only the top students, while others are more open—and thus easier to get in.
Majors. If your student knows what he wants to study in college, this is a key factor. If not, don't worry about it. At most colleges, it isn't necessary for students to declare a major until they've finished almost two years.
Cost. Parents are often most concerned about this factor. But keep in mind that families rarely pay a college's full "sticker price." Financial aid—from the government, private sources, and the colleges themselves—is available. After your student has applied to colleges, your family will receive a financial aid package from each school. This will give you a better feel for what you can—and can't—afford.
Denominational affiliation. Many Christian colleges are officially related to a particular church denomination. If this is important to you and your student, you'll go a long way to narrowing down the list of prospective schools.
Spiritual climate. Schools will provide information about student fellowships, the campus chapel, nearby churches, and service and missions opportunities. Also, most Christian colleges have a "statement of faith," which tells what its faculty and administration believe about God, Jesus Christ, the Holy Spirit, the Bible, salvation, and other important issues of faith. Another thing to consider is the college's "code of conduct agreement," which spells out certain behavior expectations. Many codes include regulations regarding sexual activity and the use of alcohol and drugs. Many codes also include regulations on social dancing. Read the codes carefully; if your teen reads anything in the code that she feels she can't abide by, cross that school off the list.
These are some of the main factors. Your student may come up with more specific things to consider, such as the presence or lack of a program, activity or resource.
How can my student narrow down his choices?
Your student should begin narrowing down his choices during his junior year. Start by considering the factors (location, distance, majors, cost, and so on.) that are most important. Rate each of the factors on a scale of 1–5, with 1 being "not very important" and 5 being "non-negotiable." Also, your child might think about why he wants to go to college—if he can put the why into words, it will help him choose the type of school he's looking for.
Colleges, like people, have personalities, and a visit is the best way for your student to see if a particular college "feels" right.
During the first semester of your student's junior year, keep the list of possibilities to 10–15 colleges at the most. Learn as much about these schools as possible. During the second semester of the junior year, narrow it down to 5–6 schools. The process then becomes much more subjective. Opinions, advice, and even intuition matter at that point; maybe your child has a "certain feeling" about a particular school or schools. That's good; sometimes that's just how God speaks to us.
What about college visits?
If possible, families should try to visit the student's top three–five choices. Colleges, like people, have personalities, and a visit is the best way for your student to see if a particular college "feels" right.
To get the most out of a campus visit, your student—not you—should call the admissions office at least two weeks in advance. This will give the college time to make a schedule of classes and events that would interest your teen. Your child also might ask about meeting with a professor, especially if she's interested in a specific major.
During the visit, it will be helpful for your teen to attend a class, go to chapel (if visiting a Christian campus), eat in the dining hall, walk around campus and spend a night in a dorm—while you spend the night in a local hotel. Your student should try to talk to as many students, faculty, and staff as possible. This is the best time for your child to try to picture how she might fit on this particular campus.
How many schools should my student apply to, and how much will this cost?
Most experts recommend applying to about five schools. Applying to more than that is an unnecessary expense, and applying to less can be risky—especially if your child is applying to the more selective colleges. Even if your student is at the top of his class, he shouldn't assume he'll be accepted at his top choice, or even his second or third choice. Different schools look for different qualities in students, and some schools simply have a lot more applicants than space. If your student is applying to some highly competitive schools, it's a good idea to balance these with a couple of schools that tend to admit more of their applicants.
Each college's website will have information on how to apply; usually you can apply online. Some applications have no fee, but most charge $25–50. If the application fee is difficult for you, contact the school; sometimes, they reduce or even waive the fee.
When should my child apply?
The process of choosing a college is a great chance for your child to see God at work.
By the fall of your child's senior year, your student should know which schools she'll actually apply to. You'll need to know the application deadlines, which vary from school to school. Along with basic information, like your child's high school transcripts and a list of activities she's been involved in, most applications require an essay or two and a couple of letters of recommendation. There may be a few different items that will take time to gather, so it's a good idea for your student to read through each application right away, even if it's it not due for months.
When will colleges tell my student if he's been accepted?
Your student should check each college he's considering to see when applicants are notified of the college's decision.
In the meantime, pray with your student. The process of choosing a college is a great chance for your child to see God at work. Ask God to guide your student, to give him discernment and wisdom—and to give you wisdom when your child seeks your advice. Read Proverbs 2:1–11 together, which promises that God will enable you to make wise decisions when you call out to him for insight and understanding.
After almost 20 years on staff at Christianity Today, Mark Moring is an editor at large, serving as a consultant, freelance writer, and a lifelong fan. A version of this article originally appeared on ChristianCollegeGuide.net.
Read more articles that highlight writing by Christian women at ChristianityToday.com/Women
A Parent's Guide to College Decisions
Read These Next
Going Public

Parents have a lot of thinking to do regarding education. Here's how one family followed God to school.