To All the Single Ladies
Singleness is no longer a lack of options but a choice.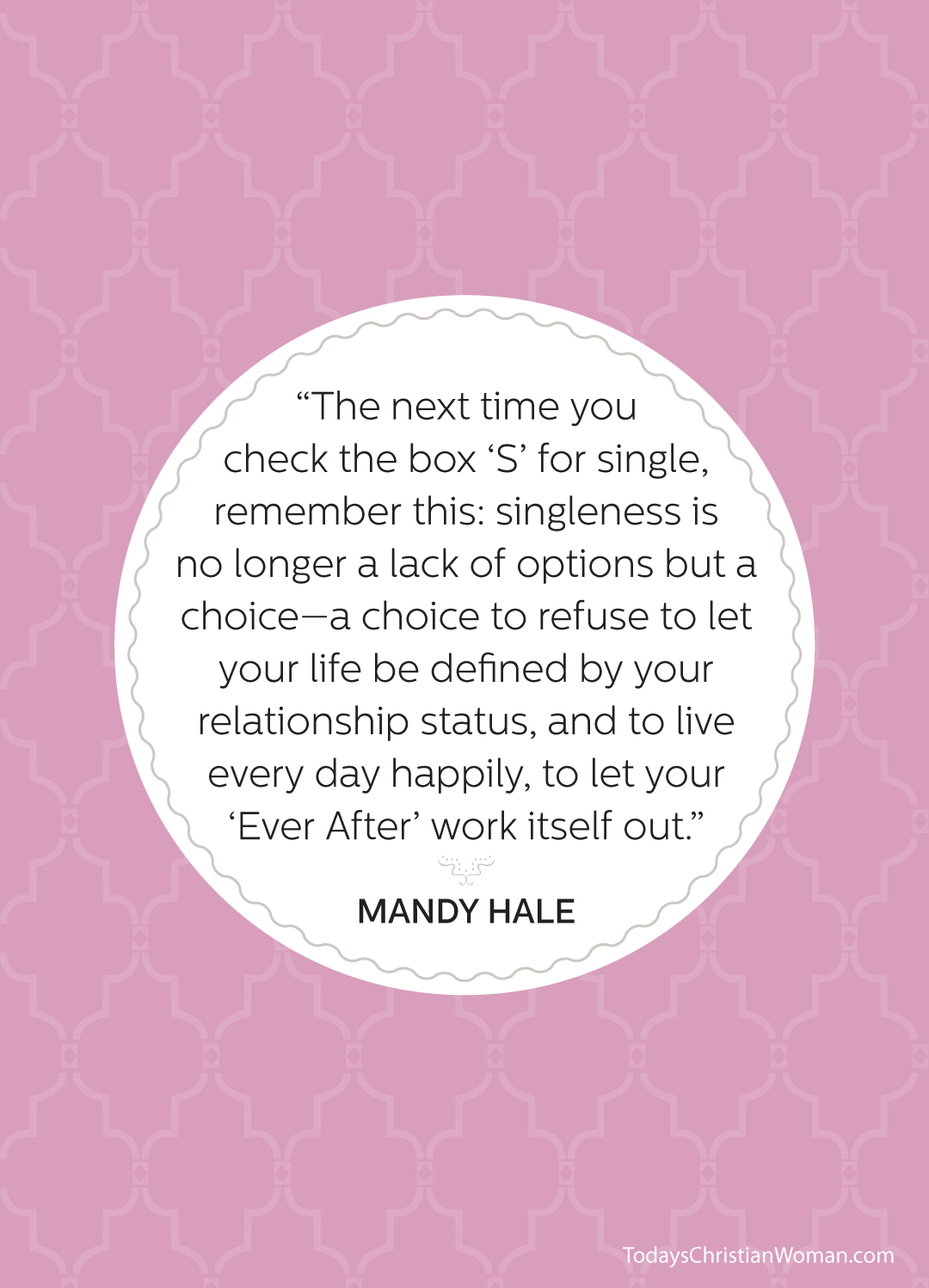 When did our relationship status become symbolic of our status in life? When did someone decide it takes "putting a ring on it" to give a woman value and worth? And when did single become synonymous with desperate? It seems that although women have had the right to vote for decades, we still get strange looks when we choose single over settling on the ballots of our own lives.
The next time you check the box "S" for single, remember this: singleness is no longer a lack of options but a choice—a choice to refuse to let your life be defined by your relationship status, and to live every day happily, to let your "Ever After" work itself out. Whether or not you have someone in the passenger seat, you are still the driver of your own life, and can take whatever road you choose. So the next time you hit a speed bump—otherwise known as the ages-old question, "Why are you still single?"—look 'em in the eye and say, "Because I'm too strong, too smart, and too fabulous to settle."
Subscribe to TCW at this link, and sign up for our e-newsletter to become part of a community of women striving to love God and live fearlessly in the grit of everyday life.
Excerpted from Mandy Hale's article, All the Single Ladies. Mandy Hale is affectionately known around the world as The Single Woman, and more than a half million Twitter followers enjoy her doses of inspiration, straight talk, and humor. She and her stilettos live a fabulous life in Nashville, Tennessee. Follow her on Twitter @TheSingleWoman.
Read These Next