Single Parent, Take Time for Yourself
Is guilt keeping you from the rest you need?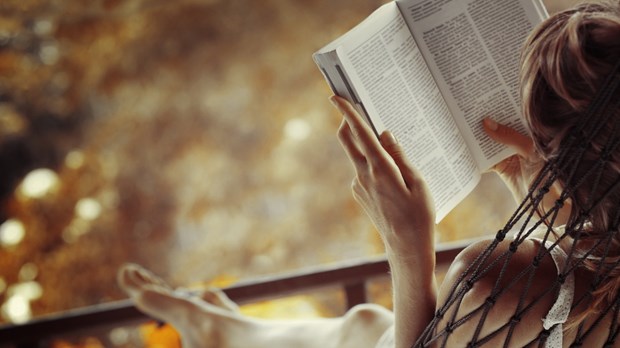 I've been sitting in my favorite overstuffed chair, but for how long? Wow! It's been two hours. Where has the time gone?
But I do feel better. I'm calmer, less anxious. How could I feel this way when the circumstances of the week haven't changed? I realize it's because I've taken time for me.
Why had I waited so long? I smiled as I recalled my girlfriend's cynical observation: "Guilt, Barbara. It's the gift that keeps on giving."
I just finished a 50-hour work week, and now I'm thinking about attending an upcoming single-adult retreat. But I feel guilty about going because I'll have to leave my kids—again. I'm often driven by guilt. I push down my needs in order to satisfy my children's needs—beyond a point that is healthy. Am I driven by the feeling that I need to make up for what may be lacking in their lives? My kids didn't deserve a single-parent household, so I'll make up for it by giving and giving and giving.
A second reason taking time for myself is difficult is because being alone is scary. Perhaps I've been keeping so busy to avoid having to be alone. Maybe I don't really want time to ponder and reflect and even dream.
I remember the summer more than ten years ago, when my parents arrived at my doorstep to take my children home with them for two weeks. As they drove away and I blew kisses to them, my stomach churned. It was the first time I'd been completely alone for more than a year. What was I going to do with all this free time?
Joyfully, that event became a turning point for me. I read. I hiked. I went to the movies (alone!). I even spent time in the evening with friends without having a curfew.
Six years later, I became even braver. I designed a week-long summer vacation just for me. Now I reflect back on that summer when I sat in the middle of a Colorado mountain meadow where wildflowers flourished. I talked with my Lord about my dreams—dreams I had the courage to share only with him. There were tears of gratitude for his unending faithfulness in my life. It was wonderful to have this precious, no-demands schedule just to be with him. My body, soul and spirit were refreshed. I was ready to face life again.
"How nice," you might be saying. "I wish I had parents to take my children for two weeks!" If you don't, check if there is a family at church or a neighbor you can trust to care for your kids. You'd be surprised how much friends long to help.
If that is still an impossibility, begin to teach your children that you need some time for yourself. If they are elementary age, take time to be alone in your room, undisturbed. Explain that you'll come out in 30 minutes and then set the timer.
If your children are younger, do something for yourself after they're in bed. Read a good book or write a letter to a friend. Watch a favorite TV show that you recorded earlier. Take a long bath.
Jesus is our model. In the midst of his many responsibilities, he somehow found time for solitude. King David, in a time of turmoil, realized that God made him "lie down in green pastures," leading him beside quiet waters and restoring his soul (Psalm 23:2–3).
God calls us away so he can restore our souls. Why not heed his call today?
Barbara Schiller is the executive director of Single Parent Family Resources.
Read more articles that highlight writing by Christian women at ChristianityToday.com/Women
Single Parent, Take Time for Yourself
Read These Next
Fall-Apart Moments

Parenting inevitably leaves us discouraged, empty, and grasping . . . but maybe that's a good thing.