Recovering from a Sexual Past
Why and how you should allow God to enter into your redemption and healing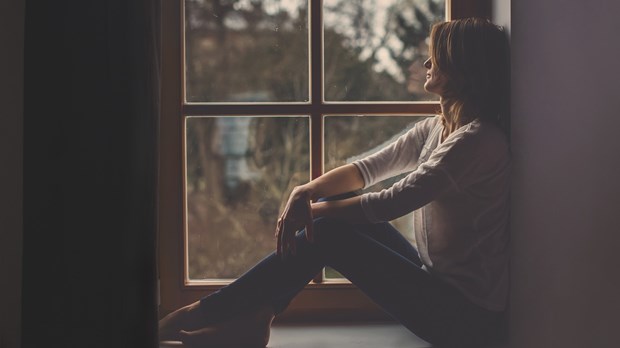 Image: TOMSICKOVA TATYANA / SHUTTERSTOCK.COM
Recent surveys reveal approximately 80 percent of unmarried evangelicals have had sex. It's never been harder to grow up as a woman with our innocence intact. As a counselor invited into the inner sanctum of women's lives, I see firsthand the effect these earlier sexual connections with men have on women. Women are paying a tremendous price for promiscuity—in broken hearts, in lost time, in a confused sense of our own value.
Though many Christian women have a sexual past that intrudes on their present, God doesn't want us to just shove our past in a closet and lock it up, but to experience the cleansing restoration that only he can give to this aspect of our life.
Getting Back Your Heart
No matter how casually our culture treats sex, physical intimacy is an investment of one's self, which is why the Scriptures so often connect body and soul. In marriage, that intimacy is meant to literally bond two people together for a lifetime as they weather life's stresses together. A sexual connection outside marriage creates what is often called "a soul tie" with another—meaning that two individuals are knit together in emotional and spiritual ways, which affect them long after the encounter.
When a relationship is over, women are prone to turn the loss back on themselves, usually in the form of painful introspection: What's wrong with me? What did I do wrong? The greater the sexual investment, the worse a woman usually feels about herself. Often, she is also flooded with feelings of jealousy or betrayal—messy emotions that our culture insists she is not supposed to have.
A soul tie can mutate into a drive to please: "Just tell me what kind of woman you want, and I will become her." Or sometimes, it appears in something as strange as an unsettling and reoccurring dream about someone we were sexually involved with years ago.
We can't erase our experiences, but we can recover an innocence of soul, an inner cleansing that brings wholeness.
Going Back Before You Go On
Many women find it helpful to work through a process that specifically deals with their sexual past. This process is a way of acknowledging the emotional and spiritual impact of creating a sexual connection with a man in your past. It isn't complicated; it doesn't involve deep probing of your innermost psyche. It simply allows you to come to terms with your sexual history. You may want to set aside a few hours when you know you will not be interrupted. With paper, a pen or pencil, and Bible in hand, find a place where you can be alone.
As you begin, spend some time in praise and worship—until you can sense that God is right there with you. Indeed, he is. You are not alone in this experience. Jesus is our Advo­cate before the Father, and the Holy Spirit intercedes on your behalf.
The Bible says that the truth will set us free—but sometimes the truth has to become more specific. This is where pen and paper will be helpful. The truth you know but don't consciously recognize has a wonderful way of slipping out on paper. As you begin to write, ask God to show you what you experienced and, most importantly, what you came to believe about yourself, about men, and about God in this place where your soul was opened prematurely to another person through a sexual encounter. Here are a few sample questions and answers to help you get started:
Breaking Free
Some women write pages and find the act of writing incredibly freeing. The reality of God's love becomes easier to take in deeply as they see through the smoke of the lies they have believed.
Nothing feels cleaner than a prayer of repentance— which is the next step in this process. You are laying down the pain, the lies you believed, and the choice you made to get sexually involved with each man you have written about. It's incredibly helpful to pray through what you've written with a friend, counselor, or spiritual director. There is a living, breathing witness to your change of heart, and to the breaking of a sexual and spiritual connection that should never have been. The apostle James offers this simple, timeless remedy: "Confess your sins to each other and pray for each other so that you may be healed" (James 5:16). You might want to pray something like this:
In the name of Jesus and by the power that raised him from the dead, I ask you, Lord, to sever whatever negative spiritual and emotional ties were created in this relationship. I confess the sin of preferring any other love over yours. I ask you to speak truth to the deepest parts of me. I let go of the lies that I believed in the midst of this experience. Knowing your willingness to forgive me, I offer this same forgiveness to the man/men with whom I became sexually involved. I praise you for your mercy and I claim, in Jesus Christ, the freedom and power to lay hold of my destiny as your daughter and an heir of Christ.
What a woman often finds in this process is that once she has prayed through the promiscuous aspect of a previous relationship, she is able to retrieve the best parts and take them forward with her. In other words, that Jim made you feel like a million bucks because he loved your sense of humor, or Dillon taught you to ski, or Tony opened the world of politics to you—all these are good gifts. In a very practical sense, God's heart is always to redeem—to reach into the fire of our own making and by his mercy pull out the good. Only God can bring blessing where we have sown curse.
Praying About Sex
Our sexual past is not something that most of us think of bringing to God in prayer. It doesn't seem we could survive his gaze on this part of our lives. Your sexuality, then, becomes something divorced from your spiritual life—like you are split into compartments with walls in-between. When God's love embraces your shame and regret, though, his love begins to break down those walls. His mercy brings the joy of an inner wholeness.
One of the last verses in the Old Testament describes the freedom that God's healing brings. "But for you who fear my name, the Sun of Righteousness will rise with healing in his wings. And you will go free, leaping with joy like calves let out to pasture (Malachi 4:2). God delivers us from the narrow constraints of our earlier sexual choices. Indeed, he unlocks the gate to life again and throws it open. The whole pasture of our sexuality as women made in the image of God lies there waiting, beautiful and inviting.
It is ours again to enjoy and to give as it was meant to be given, as a woman loved by God—a woman who knows his mercy.
Paula Rinehart is a counselor and the author of Sex and the Soul of a Woman, from which this article is adapted. © 2010 by Paula Rinehart. Used by permission of Zondervan Publishers.
Read more articles that highlight writing by Christian women at ChristianityToday.com/Women
Recovering from a Sexual Past
Read These Next